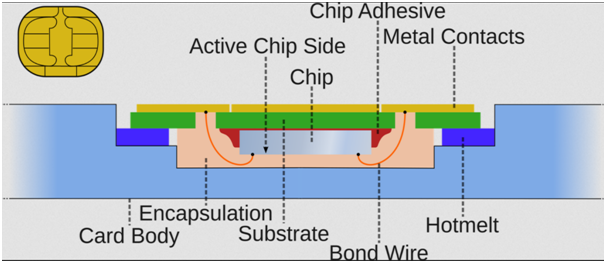 CURRENT AFFAIRS – 25/10/2023
CURRENT AFFAIRS – 25/10/2023
Delhi govt to use dust suppressants to combat poor AQI
(General Studies- Paper III)
Source : The Indian Express
---
Dust suppressants are being employed in Delhi and the National Capital Region (NCR) to combat pollution caused by dust.
These suppressants, such as calcium or magnesium salts, are substances that can absorb moisture.
Environment Minister stated that a "dust suppressant powder" would be mixed with water and sprayed on roads to effectively reduce dust levels.
Key Highlights
Previous Usage

This is not the first time dust suppressants have been used in the capital and parts of NCR.
In 2019, the Central Pollution Control Board (CPCB) recommended their use on excavated earth surfaces, construction and demolition waste piles, and access roads in construction areas.
The CPCB conducted a study to assess the effectiveness of dust suppressants.

Study Findings

The study conducted by the CPCB indicated that the use of dust suppressants combined with water is more effective in controlling pollution compared to traditional methods like water spraying.
The findings revealed a notable reduction of approximately 30% in dust concentration, including PM10, PM2.5, and PM1, for up to six hours when dust suppressants were used on construction sites and roads.
The study evaluated the effectiveness of the suppressant at three sites in Delhi, including the construction of Sarai Kale Khan Road, a building construction site at Narela, and a Dilshad Garden flyover construction site.

Advisory on Dust Suppressants

In 2019, the Delhi Public Works Department (PWD) issued an advisory recommending the use of dust suppressants in water, highlighting that it could be more effective than plain water sprinkling.
This advisory mentioned the use of "magnesium chloride hexahydrate flakes."
The advisory emphasized that dust suppressants with bio-additives were capable of reducing dust for a longer period (approximately 5-6 hours) compared to plain water, which only had an effect for 15 to 30 minutes.
Magnesium chloride, being a moisture-absorbing substance, played a key role in this process.

Regulatory Measures

In 2019, the Delhi Pollution Control Committee also issued directives requiring all construction agencies to use dust suppressants to control dust emissions.
Road-owning agencies were instructed to apply dust suppressants on dusty patches.

Expert Opinion

AnumitaRoychowdhury, the executive director of research and advocacy at the Centre for Science and Environment, expressed skepticism about the efficacy of dust suppressants.
She mentioned that there is limited information regarding the duration and long-term effects of using these suppressants and that further research is necessary.
About Central Pollution Control Board (CPCB)
The Central Pollution Control Board (CPCB) is a statutory organization established in September 1974 under the Water (Prevention and Control of Pollution) Act, 1974.
It was later granted powers and functions under the Air (Prevention and Control of Pollution) Act, 1981.
CPCB serves as both a field formation and a provider of technical services to the Ministry of Environment and Forests under the provisions of the Environment (Protection) Act, 1986.
Mandate:

Promotion of cleanliness of streams and wells in different areas of the states by preventing, controlling, and abating water pollution.
Improvement of air quality and prevention, control, or abatement of air pollution throughout the country.

Monitoring and Assessment:

The CPCB is responsible for monitoring and assessing environmental quality across the country.
This includes air quality monitoring, water quality monitoring, and assessment of pollution levels.

Enforcement:

The CPCB has the power to enforce environmental laws and regulations. It can take legal actions against entities that violate environmental standards.
What is magnesium chloride hexahydrate flakes?
Magnesium chloride hexahydrate flakes are a chemical compound consisting of magnesium chloride (MgCl2) combined with six water molecules (H2O).
Magnesium chloride itself is a naturally occurring mineral often sourced from brine or seawater.
It is widely used for various purposes, including de-icing roads, as a dust suppressant, in the production of magnesium metal, and in certain medical applications.
When mixed with water and applied to dusty surfaces, they can help control dust and particulate matter emissions by absorbing moisture and binding fine particles together, reducing their ability to become airborne.
---
Strong fundamentals to help India's growth momentum: Finance Ministry report
(General Studies- Paper III)
Source : The Indian Express
---
The Finance Ministry's economic review for the current fiscal year 2023-24 suggests a "bright" outlook for the Indian economy.
The positive outlook is attributed to strong domestic fundamentals.
Key Highlights
Inflation and Temporary Factors

Headline inflation has eased and remains within the upper tolerance limit of the Reserve Bank of India's (RBI) medium-term target at 5% in September.
The report indicates that the earlier increase in inflation during July-August was temporary, caused by seasonal and weather-driven supply constraints in some food items.

Geopolitical Challenges and Crude Oil Prices

The economic outlook is not without challenges due to adverse geopolitical developments and volatile crude oil prices.
Global uncertainties have been compounded by recent events in the Persian Gulf, which could potentially push crude oil prices higher.
The continuous supply of US Treasuries and restrictive monetary policies in the US, with the possibility of further tightening, could affect global financial conditions.
This situation may impact US stock markets and lead to spillover effects on other markets, causing a general increase in global risk aversion, which could affect economic activity worldwide, including in India.

Strengthening Domestic Demand

Both private consumption and investment demand in India are on the rise.
Broad-based industrial growth and a buoyant residential property market, along with improved industrial capacity utilization, are contributing to economic growth.
Investment has been driven by both the Union Government's capital spending and private corporate investment, with increased demand for residential properties further boosting construction activity and property markets.

Fiscal Position and Employment Trends

The fiscal position of the Union Government remains solid, with steady revenue growth, particularly in direct taxes, and prudent expenditure rationalization.
The government has front-loaded capital expenditure while keeping market borrowing in line with the budgeted target.
Employment trends are positive, with an improving labor force participation rate and a declining unemployment rate.

External Trade

There is sluggish export demand, but it is expected to improve in the future.
Despite this, India's external account is considered robust, with a lower trade deficit and a comfortable forex reserve position.
---
India's reliance on crude oil imports rises to 87.8% in April-September
(General Studies- Paper III)
Source : The Indian Express
---
In the April-September period of the current fiscal year, India's reliance on imported crude oil rose to 87.8%, up from 86.5% in the same period the previous year.
This increase in import dependency is due to growing consumption of fuels and petroleum products and stagnant domestic production.
Key Highlights
Historical Trend and Potential Record High

The import dependency in the first half of the fiscal year was also higher than the previous year's 87.4%, which was a record high for a full year.
If the current trend continues, India's oil import dependency could reach a new high this year.

Government's Efforts to Reduce Import Dependency

The Indian government had aimed to reduce reliance on oil imports to 67% by 2022, starting from 77% in 2013-14.
However, the dependence on imports has continued to grow over the years, posing economic vulnerabilities and risks related to global oil price volatility.

Economic Implications

Heavy reliance on imported crude oil affects India's foreign trade deficit, foreign exchange reserves, rupee exchange rate, and inflation.
It makes the Indian economy susceptible to fluctuations in global oil prices.

Oil Import and Export Volumes

India's oil imports in April-September reached 116.2 million tonnes, slightly higher than the 115.7 million tonnes in the previous year.
Petroleum product exports declined to 30.9 million tonnes from 31.5 million tonnes, while domestic consumption of petroleum products increased to 113.7 million tonnes from 107.4 million tonnes a year ago.

Production and Self-Sufficiency

The domestic production of petroleum products from indigenous crude in April-September was 13.9 million tonnes, resulting in self-sufficiency of just 12.2%.
In the corresponding period the previous year, self-sufficiency stood at 13.5% with a production of 14.5 million tonnes.

Price Impact on Oil Imports

Despite the year-on-year rise in oil import dependency, India's oil import bill was 29% lower, primarily due to lower international crude oil prices.
Importing discounted Russian oil has also contributed to savings on oil imports.

Government's Initiatives

Reducing costly oil imports is a central objective of the government, which is promoting electric mobility, biofuels, and alternative fuels for transportation and industries.
Efforts have been made to increase domestic crude oil output through exploration and production contracts and opening acreages for oil and gas exploration.
However, oil imports continue to grow due to stagnant domestic production and rising demand for petroleum products.
---
How Olympic cities are selected?
(General Studies- Paper I)
Source : TH
---
Indian Prime Minister Narendra Modi publicly announced India's intention to host the Olympic Games, preferably in 2036, during the opening ceremony of the 141st International Olympic Committee (IOC) session in Mumbai on October 14.
This announcement also included India's ambition to host the Youth Olympics in 2029.
This development signals India's aspiration to join the select group of Asian countries that have hosted the Olympics.
Several other countries are also vying to host the Games, both in 2036 and the Youth Olympics in 2029.
Key Highlights
The Traditional Olympic Host Selection Process:

In the past, the selection of an Olympic host country followed a lengthy and costly process.
Cities interested in hosting the Olympics would first express their intent through their national Olympic committees, initiating a multi-year, multi-step evaluation process.

This process involved the following key steps:

Letter of Interest:

Cities would submit a formal letter of interest to the IOC, signifying their desire to host the Games.

Questionnaires:

Bidding cities would then complete a series of questionnaires, which were evaluated by the IOC.

Evaluation Commission:

The IOC's Evaluation Commission would scrutinize the submissions and conduct inspections of potential venues.

Final Bidding Process:

The process would culminate in the final bids being put to vote at an IOC session, typically leading to the selection of a host country seven years in advance.

Issues with the Traditional Process:This older method had several drawbacks, including:

Excessive Spending:

Bidders often engaged in extravagant spending to secure hosting rights.

Debt and Corruption:

The competition for hosting rights sometimes resulted in excessive debt and corruption, as cities and countries sought to outdo each other.

Scandals:

The process was susceptible to controversies and scandals.

The 'New Norm' in Host City Selection:

A significant change in the host city selection process occurred after Thomas Bach assumed the role of IOC president in 2013.
He introduced the "Olympic Agenda 2020," a roadmap for the future of the Olympic Movement, which was approved during the 2014 IOC session.
One aspect of this agenda was the "new norm," which aimed to streamline and improve the host city selection process.
This new approach was officially adopted during the 2019 IOC session in Lausanne.

The key features of the "new norm" included:

Simplified Selection:

A more simplified and cost-effective process for selecting host cities.

Flexibility:

Greater flexibility in considering multiple host cities or regions.

Sustainability:

Emphasis on sustainability and reducing the financial burden on host cities.

Reduced Excesses:

Efforts to curb excessive spending, debt, and corruption often associated with the bidding process.

New Approach to Olympic Host Selection:

The new approach to selecting Olympic host cities emphasized three main aspects: flexibility, sustainability, and cost-effectiveness.
The motto guiding this approach was 'The Games adapt to the region, the region does not adapt to the Games.'

Increased Flexibility:

The new approach introduced a significant level of flexibility, departing from the traditional seven-year rule for host selection. Key points regarding increased
Elimination of the Seven-Year Rule:

The rigid seven-year advance selection rule was abandoned. Host cities are no longer determined seven years ahead of the event.

Delayed Selection:

Host cities can be decided much closer to the event.
For example, the 2036 edition could potentially be chosen even after 2030.
This stands in contrast to the previous practice, as exemplified by Paris and Los Angeles, which secured hosting rights for 2024 and 2028, respectively, well in advance.

Two-Stage Process:

The host selection process now consists of a two-stage approach, consisting of a continuous dialogue and a targeted dialogue.
This replaces the old system of fixed deadlines.

Continuous Dialogue:

Non-committal and not specific to any particular edition.
A platform for discussions between the IOC's Future Hosts Commission (FHC) and interested parties.
Focuses on the hosts' vision for the Games, their purpose, and the long-term legacy.
Involves putting together a master plan and logistical details.
Hosts are free to work out their own template, and the Games can be planned across multiple cities or even in conjunction with another country.

Targeted Dialogue:

The second stage in the process, typically not exceeding 12 months.
Concerned with hosting a specific edition of the Olympic Games.
Involves detailed discussions with the IOC's executive board.
'Preferred host' parties answer questions and provide guarantees on infrastructure, accommodation, security, and public services, among others.
A final submission is made in this phase.
The FHC prepares an advisory report for the executive board.
The executive board can recommend a single host or shortlist multiple hosts for elections by the IOC members.

Future Flexibility:

The new approach also allows for continuous dialogue between interested parties for future events, even if one party has been rejected in a previous bid.

Sustainability and Cost-Effectiveness:

Infrastructure Focus:

Hosts are encouraged to prioritize sustainability by using existing and temporary venues.
Any new venues constructed must align with existing developmental plans and have a long-term purpose beyond the Games.
Starting from 2030, all editions of the summer, winter, and youth Olympic Games must adhere to the IOC's climate-positive commitment.
The focus on using existing and temporary venues has significantly reduced bid budgets.
For example, there was an 80% decrease in bid budgets for the 2026 Winter Games compared to previous editions.

Support for Hosts:

The IOC provides technical support and expertise to 'preferred host(s)' in areas like marketing, venue development, and sustainability to help reduce costs.
Los Angeles declared it would not build new infrastructure for the 2028 Games, and Paris announced the use of 95% existing or temporary venues for the 2024 Games.

Other Potential Bidders for the 2036 Games:

India (City yet to be decided)
Mexico (Across Mexico City, Guadalajara, Monterrey, and Tijuana)
Indonesia (Nusantara, a new capital under construction)
Turkey (Istanbul)
Poland (Warsaw)

Additional Potential Bidders:

Egypt
Seoul
China
Qatar
Hungary
Italy
Denmark
Canada
Germany

Unique Aspects of Some Potential Bidders:

Mexico previously hosted the Games in 1968.
Egypt could become the first African nation to host the Olympics.
Indonesia's potential bid would be significant for South-East Asia.
Qatar, which is set to host the 2030 Asian Games, has been active in hosting large-scale international events, including the 2022 FIFA World Cup.
India has a history of hosting various single-sport competitions but hasn't hosted a multi-discipline international event since the 2010 Commonwealth Games.
---
How do SIM cards work?
(General Studies- Paper III)
Source : TH
---
In 2021, there were more than 14 billion cellular devices in the world even though there were only 7 billion people.
One essential component of these cellular devices is the SIM card.
What is a SIM Card?
Definition:

A SIM card, or "subscriber identification module," is an integrated circuit (microchip) that identifies a subscriber on a cellular network.

Analogy:

It serves as a subscriber's ID card in the city of a cellular network, with the international mobile subscriber identity (IMSI) as their number and their location data.

Functionality of a SIM Card:

Subscriber Identification: It identifies the user on a specific network.

Authentication:

Establishes a secure connection with a unique authentication key.

Network Access:

Enables a mobile phone to connect to cellular networks following the GSM standard.

Security:

Signals sent by the phone into the network are "signed" by the SIM card's key, confirming the legitimacy of the connection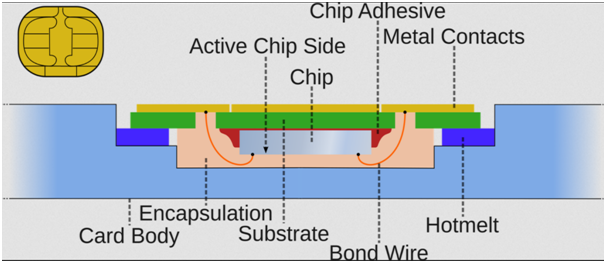 Data Stored on a SIM Card:

Integrated Circuit Card Identifier (ICCID):

The card's own ID number.

IMSI:

International mobile subscriber identity.

Location Area Identity:

The subscriber's current location.

Preferred Networks:

A list of networks to connect to while roaming.

Emergency Numbers:

Important contact numbers.

Subscriber's Contacts and SMS Messages:

If space permits, the card may store contacts and messages.

Technical Specifications of SIM Cards:

ISO/IEC 7816 Standard:

SIM cards adhere to this international standard maintained by ISO and IEC for electronic identification cards, including smart cards.

Card Structure:

It consists of an integrated circuit on one side glued to a silicon substrate, with metal contacts on the other side.

Metal Contacts:

Segmented pins on the card serve specific functions, like power, clock, grounding, and data transmission.

Pin Roles:

Pin-wise roles are specified by the ISO/IEC 7816-2 standard, defining the functions and implementation of various aspects of the SIM card.

Hardware and Network Side:

SIM cards play a role both in the physical hardware side of a phone and in establishing the phone's connection within a cellular network.

Network Communication with SIM Cards:

Call Routing:

When a subscriber dials a number, the phone sends data, signed by the SIM card's key, to a telephone exchange.

Identity Confirmation:

If the recipient is on the same exchange, their identity is established, and the call is routed.

Optimum Routing:

If the recipient is elsewhere, a computer connected to the network routes the call efficiently.
In Image: The size evolution of SIM cards through (L-R) full-size, mini, micro, and nano.
Evolution of SIM Cards:
Origins in the Late 1960s:

The history of smart cards, including SIM cards, began in the late 1960s when engineer Helmut Gröttrup first conceived the idea of integrating a microchip into a credit card-sized plastic panel.

Size and Architecture Evolution:

The size and architecture of the microchip within SIM cards evolved over the years in accordance with Moore's law.

Standards Development:

The SIM card's development followed the standards of the networks it aimed to connect to.
The European Telecommunications Standards Institute (ETSI) prepared GSM Technical Specification 11.11 for the SIM card, covering aspects from physical features to authentication and data access.

Shift to 3G and Beyond:

With the advent of 3G networks and the Universal Mobile Telecommunications System, the term 'SIM card' began referring only to the software, while the hardware became known as the Universal Integrated Circuit Card (UICC).
The software evolved into the Universal SIM (USIM), which could adapt to the security requirements of 3G, 4G, and 5G networks.
A UICC loaded with both SIM and USIM applications could work with networks of all generations.

Introduction of eSIM:

eSIM Concept:

The latest evolution in SIM technology is the eSIM, with specifications defined by the GSM Association.
In the eSIM concept, the SIM software is loaded onto a permanently installed UICC in the mobile equipment during manufacturing, making it non-removable (eUICC).

Benefits of eSIM:

Environmental Friendliness:

eSIMs are considered more environmentally friendly because they are reprogrammable, eliminating the need for additional physical SIM cards.

Enhanced Security:

Malicious access to the phone cannot independently access or duplicate the SIM application.

Drawbacks of eSIM:

User Difficulty:

In some countries, including the U.S., subscribers can program eSIMs themselves, which might be challenging for individuals with low digital literacy.

Data Privacy Concerns:

eSIMs have the potential to enable network operators to track subscriber data, even within apps on the device, particularly in regions without robust data privacy laws.
---
Centre to roll out DNA, face matching systems at police stations across India
(General Studies- Paper III)
Source : TH
---
The Indian government is set to roll out 'DNA and Face Matching' systems at 1,300 police stations across the country, more than a year after the Criminal Procedure Identification Act (CrPI) was passed by Parliament.
However, the full implementation of the Act's provisions on the ground has been delayed due to logistical and connectivity issues.
Key Highlights
Criminal Procedure Identification Act (CrPI):

The CrPI, passed by Parliament in April 2022, allows police and Central investigating agencies to collect, store, and analyze physical and biological samples, including retina and iris scans of arrested individuals.

Delayed Implementation:

Despite the Act's passage in 2022, its full implementation has been delayed due to logistical and connectivity challenges.

Role of the National Crime Records Bureau (NCRB):

The NCRB, a central body responsible for implementing the Act, has been assigned to finalize the Standard Operating Procedure (SOP) for recording measurements.
This includes capturing DNA samples and implementing face matching procedures.

The Ministry of Home Affairs (MHA) has constituted a Domain Committee to ensure the successful implementation of the Act, with representatives from State police, Central law enforcement agencies, and other stakeholders.
Data Collection and Repository:

States have been asked to identify locations and prepare sites for Measurement Collection Units (MCUs) as suggested by the NCRB.
The NCRB, under the MHA, will be the repository of the national-level database.

National Automated Fingerprint Identification System (NAFIS):

NAFIS, another project managed by the NCRB, includes workstations and scanners at around 1,300 police stations and contains fingerprint details of over 1 crore people, accused, and convicts across the country.
This database is being integrated with the CrPI.

Replacement of the Identification of Prisoners Act:

The CrPI replaced the 100-year-old Identification of Prisoners Act, 1920, which had limited scope and focused on capturing finger and foot-print impressions and photographs of convicted prisoners and specific categories of arrested and non-convicted persons.

Concerns and Safeguards:

The NCRB has cautioned against the misuse of databases and emphasizes the need for appropriate safeguards.
Access to the databases should be restricted to designated officials in real time.

Challenges:

State police officials have identified training and resource shortages as challenges, noting that while the MHA covers hardware costs, expenses for a secure Internet line and other operational costs will have to be borne by the states.
The opposition had raised concerns about the Act's constitutionality and its impact on privacy when it was introduced in Parliament in March 2022.
About Criminal Procedure (Identification) Act, 2022
The Criminal Procedure Identification Act (CrPI) is a legislation that was passed by Parliament in April 2022.
It enables law enforcement agencies, including the police and Central investigating bodies, to collect, store, and analyze physical and biological samples of individuals who have been arrested.
Important Changes:

Legal sanction for the police to collect physical and biological samples from convicts and those accused of crimes.
Authorized data collection under section 53 or section 53A of the Code of Criminal Procedure (CrPC), 1973, which includes various types of data such as fingerprints, palm prints, footprints, photographs, iris and retina scans, physical and biological samples, and behavioral attributes like signatures and handwriting.
The CrPC serves as the primary legislation governing the procedural aspects of criminal law.
Anyone convicted, arrested, or detained under preventive detention laws must provide "measurements" to a police officer or prison official.
The National Crime Records Bureau (NCRB) is responsible for storing, preserving, sharing, and destroying records of measurements at the national level, with the data potentially stored for up to 75 years.
The Act's goal is to ensure the unique identification of individuals involved in criminal activities and aid investigating agencies in solving cases.
Issues with the Criminal Procedure (Identification) Act, 2022:
Violation of Privacy:

The legislative proposal potentially violates the right to privacy, affecting both individuals convicted of crimes and ordinary citizens.
It allows for the collection of samples, even from protestors engaged in political protests.

Ambiguous Provisions:

The Act significantly broadens its scope compared to the previous Identification of Prisoners Act of 1920.
The term 'biological samples' lacks a detailed description, raising concerns about potential bodily invasions such as blood and hair sampling, and DNA collection.
These actions currently require written authorization from a magistrate.

Violation of Article 20:

The Act enables the coercive collection of samples, possibly infringing upon Article 20(3), which protects the right against self-incrimination.
The Bill implies the use of force in collecting biological information and could lead to techniques like narco analysis and brain mapping.

Handling Data:

The Act allows records to be preserved for 75 years, but concerns exist regarding data preservation, sharing, dissemination, and destruction.
Collection may lead to mass surveillance, as the database under this law could be combined with other databases like the Crime and Criminal Tracking Network and Systems (CCTNS).

Unawareness among Detainees:

While the Act states that an arrested person (not accused of an offense against a woman or a child) may refuse to provide samples, detainees may not be aware of this right.
It may be easy for the police to disregard such refusals and later claim they obtained the detainee's consent.
About National Crime Records Bureau (NCRB)
The National Crime Records Bureau (NCRB) is a central government agency in India that serves as the nodal agency for collecting, managing, and analyzing crime data and criminal statistics.
It operates under the Ministry of Home Affairs, Government of India.
The NCRB was established in 1986 and has its headquarters in New Delhi.
---
Food labels to have QR code to help the visually disabled
(General Studies- Paper II)
Source : TH
---
The Food Safety and Standards Authority of India (FSSAI) has suggested the use of QR codes on food products to enhance accessibility, particularly for visually impaired individuals.
The advisory underscores the importance of inclusive access to information, considering it a fundamental right.
Key Highlights
Existing Labeling Regulations

The FSSAI has established comprehensive labeling regulations through the Food Safety and Standards (Labeling and Display) Regulations, 2020.
These regulations specify the information that must appear on food product labels, including product names, shelf life, nutritional facts, vegetarian/non-vegetarian labels, ingredient lists, allergen warnings, and other specific labeling requirements.
This information empowers consumers to make informed choices when selecting food products.

Legal Framework

The advisory aligns with the Rights of Persons with Disabilities Act, 2016, which recognizes the rights and needs of individuals with disabilities and emphasizes accessibility and health promotion for this group.

Promoting Accessibility

To enhance accessibility, Food Business Operators are encouraged to incorporate provisions that facilitate easy access to nutritional information for visually impaired individuals.
One effective approach is the incorporation of QR codes on product labels.
These QR codes should provide comprehensive details about the product, including ingredients, nutritional information, allergens, manufacturing date, best-before/expiry/use-by date, allergen warnings, and customer contact information.

Complementary, Not Replacement

The inclusion of QR codes for information accessibility does not replace or negate the mandatory information required on product labels according to relevant regulations.
It serves as an additional tool to make essential data available to a broader range of consumers.
About Food Safety and Standards Authority of India (FSSAI)
The Food Safety and Standards Authority of India (FSSAI) is a regulatory body established under the Food Safety and Standards Act, 2006.
Its primary role is to oversee and regulate food safety in India.
Regulatory Functions:

FSSAI sets standards for food products and regulates their manufacturing, storage, distribution, sale, and import.
It issues licenses to food businesses, ensuring they comply with safety standards.
The authority conducts inspections and monitors food quality and safety.

Licensing and Registration:

FSSAI mandates that food businesses obtain licenses or registrations to operate legally.
Different categories of businesses have varying requirements based on their size and scale of operation.

FSSAI also educates both businesses and consumers about food safety through various initiatives and campaigns.
What is a QR code?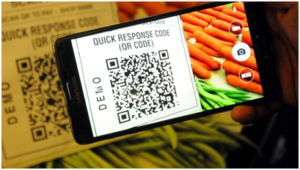 QR codes, short for Quick Response codes, are two-dimensional barcodes that store data in a visually machine-readable format.
They were initially developed in Japan in the 1990s and have since become widely used for a variety of purposes.
QR codes can store different types of data, including numeric, alphanumeric, binary, and Kanji characters.

This makes them versatile for various applications.

QR codes consist of black squares arranged on a white square grid.

They also include positioning patterns to help scanners recognize and decode the code.

To read the data stored in a QR code, you need a QR code scanner or reader.

Most smartphones come with built-in QR code scanning capabilities through their camera apps, or you can download dedicated QR code scanner apps.
---