CURRENT AFFAIRS – 21/08/2023
CURRENT AFFAIRS – 21/08/2023
Crafting safe Generative AI systems
(General Studies- Paper III and IV)
Source : TH
---
The Generative AI revolution is upon us and will potentially unleash a wave of technical and social change.
Key Highlights
Positive Aspects of Generative AI:

Generative AI, including Large Language Models (LLMs), is predicted to contribute $2.6 trillion-$4.4 trillion annually to the global economy.
Projects like the JugalbandiChatbot in rural India showcase the potential positive impact of AI, such as universal translation and improved access to information.
The JugalbandiChatbot can serve as a universal translator, accepting local language queries and presenting answers in users' native languages.
Concerns and Risks of Generative AI:

The rise of Generative AI brings risks, including the creation of AI-powered entities indistinguishable from humans, leading to misinformation, fraud, security breaches, hate speech, etc.
Instances of AI-generated content causing market fluctuations, influencing politics, and circumventing security measures have been observed.
The misuse of AI-generated content poses risks in various sectors, including finance, politics, and mental health.
Policy and Regulation Challenges:

Policy makers are concerned about safety in Generative AI deployment, particularly the potential for misrepresentation and fake information.
Existing regulatory proposals like self-identification for digital assistants (bots) and criminalizing fake media are seen as insufficient in addressing the challenges.
Bad actors might exploit compliant companies' trust, necessitating a more robust approach.
Identity Assurance Framework Proposal:

The authors propose an identity assurance framework to ensure trust between interacting entities.
This framework verifies the authenticity of involved entities, applying to humans, bots, and businesses.
Key principles include openness to various global credential types, privacy protection, and use of digital wallets for selective disclosure.
Global Initiatives and Digital Identity:

Over 50 countries are working on digital identity initiatives, which could form the foundation of the proposed identity assurance framework.
India's Aadhaar and the EU's new identity standard are examples of leadership in establishing online identity assurance safeguards.
Full user adoption of identity assurance might take a decade, considering the complexity of implementation.
Information Integrity and Challenges:

Information integrity is crucial for maintaining credibility in content.
Three pillars of credibility: source validation, content integrity, and information validity.
Challenges in balancing privacy vs. surveillance, civil liberty vs. security, and anonymity vs. accountability are inherent in identity assurance.
Global Responsibility and Future Framework:

Global leaders are responsible for ensuring safe Generative AI deployment.
Beyond regulation, a trust framework for identity assurance and information integrity is needed.
Addressing differences in national values and risk appetite is manageable within a larger framework.
What is Generative AI?
Generative AI refers to a subset of artificial intelligence (AI) that focuses on creating new content or data rather than simply analyzing or processing existing information.
This type of AI technology is designed to generate original content that resembles human-created data, such as text, images, music, or even video.
It leverages complex algorithms and neural networks to mimic the creative processes that humans use when generating content.
At the heart of generative AI are neural networks, specifically a type called generative models.
These models are designed to learn patterns and relationships within a given dataset and then use that knowledge to generate new, similar data.
One prominent type of generative model is the Generative Adversarial Network (GAN), which consists of two neural networks, the generator and the discriminator, that work in opposition to each other.
Generative AI has found applications in various domains:

Text Generation: It can produce articles, stories, poems, and even code.
Image Generation: It can create realistic images from descriptions or sketches.
Music Composition: It can generate music in various genres.
Video Synthesis: It can create video clips or animations.
Drug Discovery: It can generate new molecular structures with desired properties.
---
Why Shimla is crumbling?
(General Studies- Paper I and II)
Source : TH
---
Heavy rains have caused severe damage in Himachal Pradesh, particularly Shimla, including flash floods and landslides resulting in loss of lives and infrastructure damage.
Key Highlights
The Intergovernmental Panel on Climate Change (IPCC) report highlights that the Himalayan region is vulnerable to extreme climate events and shifting rainfall patterns due to climate change.
Development strategies for the Himalayan region should prioritize climate resilience instead of unguided infrastructure expansion.
Infrastructure development in Shimla has not been climate-smart, leading to vulnerabilities.
Instances include building structures in areas closely linked to water sources and constructing in water spaces, such as ravines.

Reinforced cement concrete technology enabled building in water spaces, leading to construction in water springs and channels.
Key developments like the Himachal Pradesh High Court Lawyers Chambers and the new Indira Gandhi Medical College and Hospital building are constructed atop waterways.

Land use and development planning in Shimla have not been comprehensive, with an interim development plan since 1979, overseen by the town and country planning department without democratic oversight.
The Shimla Development Plan (SDP) lacks a climate action plan, focusing on urban spaces without addressing climate-related challenges.
Proposed solutions include implementing a zonal and sub-zonal planning approach based on geological data, defining areas for expansion and preservation, and comprehensive water contouring using satellite imagery and community participation.
Citizens of Shimla should emphasize the need for sustainable development practices to preserve the city's geological features and address climate challenges.
What is Shimla development plan?
The Himachal Pradesh government had notified the draft Shimla Development Plan to regulate construction activities in the region.
The plan, named "Vision 2041," aims to allow construction in 17 green belts with restrictions and in the core area where construction was banned by the NGT.
The plan provides guidelines for the number of storeys, parking, attic, and height of structures, prohibiting tree felling in green areas.
The state government aims to declare the attic as a habitable area and increase its height to 3.5 meters.
Construction allowances under the plan include one storey with a habitable attic in green belts, two stories with a habitable attic and parking in core areas, and three stories with parking and a habitable attic in non-core areas.
The plan covers 22,450 hectares, including the Municipal Corporation of Shimla and other special area development authorities.
Note: The National Green Tribunal (NGT) had earlier raised concerns about unplanned and indiscriminate development in the core, non-core, green, and rural areas of Shimla.
---
RBI's pilot programme for facilitating 'frictionless' and 'timely' credit
(General Studies- Paper III)
Source : TH
---
The Reserve Bank of India (RBI) has initiated a pilot program for the "Public Tech Platform for Frictionless Credit" to assess the feasibility of facilitating seamless digital credit delivery.
The platform aims to enable frictionless credit delivery by streamlining the flow of required digital information to lenders, making the credit process smoother.
Key Highlights
Credit appraisal is a process that evaluates prospective borrowers' repayment ability and adherence to credit agreements.

It relies on data from various sources like governments, banks, credit information companies, etc., often residing in separate systems.
This pre-disbursal process is crucial for banks as it impacts their interest income and balance sheet.

The data required for credit appraisal is spread across various entities like governments, account aggregators, banks, credit information companies, and digital identity authorities, leading to challenges in seamless lending.
The new platform aims to consolidate required data from different entities into a single place, enabling smoother and timelier credit delivery.
The pilot project began with digitalization of Kisan Credit Card (KCC) loans under Rs 1.60 lakh, and similar digitalization efforts are being tested for dairy loans with Amul in Gujarat.
The platform is based on lessons learned from ongoing programs and is being developed by the RBI's subsidiary, the Reserve Bank Innovation Hub (RBIH).
The platform's architecture will have open Application Programming Interfaces (APIs) and standards for easy integration by financial sector players.
The platform's scope will expand to cover various types of digital loans including dairy loans, MSME loans, personal loans, and home loans. It will link to services like Aadhar e-KYC, land records, satellite data, PAN validation, account aggregation, etc.
Improved access to information through the platform is expected to enhance credit risk assessment and overall credit portfolio management.
Formal credit processes often involve multiple visits to banks and cumbersome documentation, resulting in higher operational costs for lenders and borrowers.

An RBI survey indicated that farm loan processing took weeks and cost about 6% of the loan's value.

The platform aims to reduce operational costs for lenders, decrease loan processing times, and improve scalability, leading to quicker disbursement and reduced costs.
The pilot will be rolled out gradually, and its scope will expand based on learnings, incorporating more products, information providers, and lenders.
About Reserve Bank Innovation Hub
The RBIH stands for the Reserve Bank Innovation Hub, which is a subsidiary of the Reserve Bank of India (RBI).
The RBIH's primary focus is on driving innovation and technology adoption within the Indian financial sector.
It serves as a collaborative platform that brings together the central bank, financial institutions, technology firms, and other stakeholders to explore and implement innovative solutions.
Key areas of innovation include digital payments, data analytics, artificial intelligence, blockchain, and emerging technologies.
About RBI
The Reserve Bank of India (RBI) is the central banking institution of India, responsible for formulating and implementing monetary policy in the country.
Established on April 1, 1935, under the Reserve Bank of India Act, the RBI is headquartered in Mumbai, Maharashtra.
The RBI operates as the monetary authority and the regulator of the Indian banking and financial system.
Functions:

The central bank's primary objective is to maintain price stability and ensure adequate flow of credit to support economic growth.
The RBI issues and manages the Indian currency, the Indian Rupee (INR).
It formulates monetary policies to control inflation, manage interest rates, and regulate the money supply in the economy.
The RBI is responsible for regulating and supervising banks, financial institutions, and non-banking financial companies (NBFCs) to ensure the stability of the financial system.
It acts as the lender of last resort to financial institutions, providing them with liquidity during times of financial distress.
The RBI manages the country's foreign exchange reserves and oversees foreign exchange markets.
The central bank plays a role in financial inclusion by promoting banking services in underserved areas and segments of society.
It acts as the banker to the government, managing the government's accounts, transactions, and public debt.
The RBI issues guidelines and regulations for payment systems, including digital payments and online banking.
The institution publishes various economic and financial data, including the Monetary Policy Report, Financial Stability Report, and Annual Report.
The RBI is governed by a Central Board of Directors, headed by the Governor of the RBI, who is responsible for the overall management of the central bank's affairs.
---
Uncertainty over India-Russia defence deals
(General Studies- Paper II and III)
Source : TH
---
Major defense deals between India and Russia, including the S-400 deal, face uncertainty due to delays caused by the conflict in Ukraine.
Payments of approximately $3 billion for these deals are held up, leading to a lack of clarity on the revised schedule for deliveries.
Central banks from both countries are working to resolve the payment crisis, but efforts have not yet yielded results.
Key Highlights
S-400 Deal and Delayed Deliveries:

Out of the five S-400 regiments contracted under a $5.43 billion deal in 2018, only three have been delivered.
The delivery of the remaining two regiments is delayed, and the revised schedule is still unclear.
Attempts to settle payments through a Rupee-Rouble arrangement have not resolved the crisis due to trade imbalance and accumulation of Rupees on the Russian side.
Delayed Delivery of Frigates:

Delivery of two Krivak-class stealth frigates being constructed for the Indian Navy in Russia is further delayed.
The frigates are now expected to be delivered in May and October 2024, according to Alexey Rakhmanov of United Shipbuilding Corporation.
Payment issues have contributed to these delays, and the delivery schedule will be aligned with the payment schedule.
Challenges in Payment Settlement:

The use of the global SWIFT system for money transfers by Russia was halted after February 2022.
India and Russia opted for the Rupee-Rouble route to settle payments, but while small payments resumed, larger payments remain stuck.
Trade imbalance and concerns about sanctions have hindered the resolution of payment issues, impacting big-ticket defense deals.
Need for Multi-Pronged Approach:

Despite some deliveries occurring amidst payment delays, a comprehensive solution is necessary for further deliveries.
Unnecessary apprehensions about sanctions among companies and traders are hampering trade expansion.
The Reserve Bank of India's intervention is required to address these apprehensions and promote bilateral trade growth.
Officials acknowledge the need for a multi-pronged approach to resolve the situation effectively.
Efforts and Developments:

The Rupee-Rouble trade mechanism was established, and vostro accounts were opened to facilitate transactions.
Russian banks, including VTB, began opening accounts in Rupees, aiming to support trade.
Speculations about using the Yuan for transactions have been dismissed, indicating limited use in specific instances.
S-400 Deal Background:

India contracted five S-400 regiments under a $5.43 billion deal in 2018.
Delays in operationalization were anticipated due to potential U.S. sanctions under CAATSA and the conflict in Ukraine.
'Milestone payments,' periodic payments tied to deliveries, have also been delayed.
IAF and Defense Trade:

The Indian Air Force (IAF) faced project delivery halts due to ongoing conflicts.
A report from the Parliamentary Standing Committee on Defense confirmed disruptions in defense projects.
Defense trade between India and Russia was worth around $15 billion from 2018 to 2021, involving S-400, frigates, AK-203 rifles, and emergency procurements.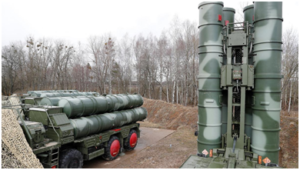 In Image: A new S-400 "Triumph" surface-to-air missile system after its deployment at a military base.
What is the SWIFT system?
The global SWIFT system, also known as SWIFT (Society for Worldwide Interbank Financial Telecommunication), is a messaging network used by financial institutions around the world to securely and efficiently exchange information related to financial transactions.
It enables banks, financial institutions, and corporations to communicate and process various types of financial messages, including money transfers, payment instructions, trade finance, securities transactions, and more.
Functionality:

SWIFT enables individuals and businesses to make electronic or card payments, even if the payee's bank is different from the payer's bank.
It provides a reliable and efficient platform for international payments and settlements.
Operation:

Each member institution is assigned a unique identification code known as a BIC (Bank Identifier Code) number.
The BIC code identifies the bank's name, country, city, and branch, facilitating accurate and efficient routing of transactions.
International Payments and Settlements:

SWIFT is the largest and most widely used method for conducting international financial transactions.
It ensures that payments and settlements between different banks and countries are processed securely and in a streamlined manner.
Economic Sanctions:

SWIFT has been used as a tool to impose economic sanctions on countries like Iran, Russia, and Belarus.
These sanctions involve restricting or suspending certain financial activities of sanctioned entities by disconnecting them from the SWIFT network.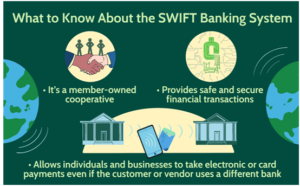 ---
Russia's Luna-25 spacecraft crashes into the Moon
(General Studies- Paper III)
Source : TH
---
Russia's Luna-25 spacecraft crashed into the Moon after encountering an uncontrolled orbit, as reported by the country's Roscosmos space agency on August 20.
Key Highlights
Luna-25 was an unmanned spacecraft with the goal of being the first to land on the Moon's South Pole, an area of scientific interest due to potential reserves of frozen water and valuable elements.
The spacecraft was expected to land on August 21, aiming to explore the lunar South Pole region.
Roscosmos lost contact with Luna-25 on August 19 when the spacecraft faced difficulties and reported an "abnormal situation."
The spacecraft's unpredictable orbit led to a collision with the Moon's surface, resulting in its destruction.
India's Chandrayaan-3 lunar mission, launched on July 14, is also targeting a South Pole landing, with its powered descent scheduled for August 23.
The lunar South Pole is significant due to the possibility of finding frozen water in permanently shadowed polar craters, which could be used for future exploration and fuel.
Only three governments—Soviet Union, United States, and China—have successfully achieved moon landings.
Russia aimed to demonstrate its capability to deliver payloads to the Moon and secure access to its surface through the Luna-25 mission.
Sanctions imposed on Russia following its actions in Ukraine have impacted its space program, limiting access to Western technology.
The spacecraft launched from the VostochnyCosmodrome on August 10, a significant spaceport project associated with Russian President Vladimir Putin's efforts to establish Russia as a space superpower.
---
The key to India's hunger challenge
(General Studies- Paper II)
Source : The Indian Express
---
Prime Minister Narendra Modi announced on India's 77th Independence Day that his government lifted 135 million people out of poverty between 2015-16 and 2019-21.
UNDP estimated India lifted 415 million people out of poverty from 2005-06 to 2019-21, making it a significant achievement in independent India's history.
After gaining political freedom, reducing poverty, hunger, and malnutrition becomes a critical responsibility for elected governments.
Key Highlights
Economic Transformations and Resilience:

The year 1991 marked India's shift from a state-controlled to a market-oriented economy, which led to significant dividends, including the increase in foreign exchange reserves to around $600 billion.
Foreign exchange reserves have made the Indian economy more resilient to external shocks, differentiating it from neighbouring countries facing economic challenges.
Poverty Alleviation and Hunger Progress:

India is making progress towards almost abolishing poverty within the next five to ten years.
The Green Revolution transformed India from a "ship to mouth" economy to a leading rice exporter.
Programs like PM GaribKalyanYojana provide free rice or wheat to over 800 million people, improving their access to basic staples.
India's achievements include becoming the largest producer of milk and cotton, thanks to the White and Gene Revolutions.
Challenges and Remaining Issues:

Malnutrition remains a challenge, particularly among children under five years old.
NFHS-5 data shows 32% of children underweight, 35% stunted, and 19% wasted.
While infant mortality rates improved, progress on other malnutrition indicators is less satisfactory.
Climate change and extreme weather events threaten India's food system and poverty alleviation efforts.
Empowering Women and Education:

Focusing on education and skill development for women can address multiple challenges.
Women's education beyond 12th grade is a crucial determinant of children's nutrition.
Access to quality education, sanitation, and nutritious food contributes to better nutrition outcomes.
Policy Recommendations:

Incentivize and enhance women's education through scholarships, particularly after 10th grade to Master's level, leading to smaller family sizes and national growth.
Improve agriculture productivity, ensure nutritious food, and build climate resilience by increasing R&D expenditures.
Utilize institutions like the Punjab Agriculture University to drive sustainable growth and nutritious food in agriculture.
About National Family Health Survey 5: A detailed report
NFHS-5 is a comprehensive survey providing estimates on key indicators related to population, family planning, child and maternal health, nutrition, adult health, and domestic violence.
The first phase of NFHS-5 was conducted in 2019-20, and its findings were released in December 2020.
The survey covered 22 states and union territories (17 states and 5 union territories) in its initial phase.
Data was collected from 2, 81,429 households, 3, 07,422 women, and 43,945 men in the surveyed states.
Ministry: Ministry of Health and Family Welfre
Focus Areas of Findings:
Population
In this section, we look at certain indicators related to population:
Use of family planning methods, including female or male sterilisation and contraceptive usage.
Total Fertility Rate (TFR), which represents the average number of children born to a woman during her lifetime.

TFR is utilized by governments to set population control targets.
A TFR of 2.1 is considered as the replacement level fertility rate.
A TFR of 2.1 signifies that the population is stable, with each generation replacing itself.

Sex ratio at birth, indicating the number of male births per 1,000 female births.
Key Findings:

All states (except Mizoram) have seen an increase in the use of family planning methods.
Goa (42%-point) and Bihar (32%-point) have seen the highest increase in the use of family planning methods.
Consequently, most states have seen a decrease in the total fertility rate (TFR).
Bihar's TFR has declined from 3.4 (in NFHS-4) to 3.
All other medium and large states in the survey (i.e., population above 1 crore) have a TFR below the replacement level rate of 2.1.

Figure: Use of Family Planning methods (in %)
Note: AP = Andhra Pradesh, AS = Assam, BR = Bihar, GA = Goa, GJ = Gujarat, HP = Himachal Pradesh, KA = Karnataka, KL = Kerala, MH = Maharashtra, MG = Meghalaya, MZ = Mizoram, NL = Nagaland, SK = Sikkim, TS = Telangana, TR = Tripura, WB = West Bengal.
Figure: Total Fertility Rate across states
Sex ratio at birth has declined in a few states

Sex ratio at birth is the number of female children born per 1,000 male children born.
Sex ratio at birth for children born in the last five years is below 950 for seven (of the 17) states.
In three states, the ratio is below 900 (Goa: 838, Himachal Pradesh: 875, and Telangana: 894).
Only Tripura has a sex ratio at birth above 1,000 (i.e., more females born than males).
Health and Nutrition
The section discusses specific health and nutrition indicators for the states. The indicators focused on include:
Proportion of institutional births across states.
Average out-of-pocket expenditure for deliveries at public health facilities.
Infant mortality rate (IMR), indicating the number of infant deaths before reaching one year of age per 1,000 live births.
Nutrition levels for children and adults.
Key Findings:

In 7 states, more than 90% of the births in the last five years were institutional births.
In Kerala, nearly 100% of the births were institutional births.
Only 46% of the births in Nagaland were institutional births.
Out of pocket expenditure:

The average out of pocket expenditure on a delivery in a public health facility increased in 8 of the 17 states.
Note that in West Bengal, the average expenditure on deliveries declined by Rs 5,236 per delivery and the proportion of institutional births increased from 75% to 92%.
Infant Mortality Rate:

IMR has marginally declined in nearly all states.
Assam has seen one of the largest drops in IMR, from 48 deaths (per 1,000 live births) to 32 deaths.
IMR remains high in Bihar (47 deaths per 1,000 live births).
Nutritional Levels:

Nutritional status of children below 5 years of age is worsening.

Stunting or chronic malnutrition (i.e., low height with respect to age) has increased in 11 of the 17 states.

Proportion of severely wasted children has increased in 13 of the 17 states.

Wasting or acute malnutrition refers to low weight with respect to height.

Children who are stunted or wasted are more vulnerable to diseases and illness.
The proportion of children who are underweight (low weight with respect to age) has increased in 11 of the 17 states.
In Bihar and Gujarat, 40% or more of the children under the age of five years are underweight.
Obesity:

The proportion of women and men, between the age of 15-49 years, who are overweight or obese have increased across nearly all states (except Gujarat and Maharashtra).

Overweight or obesity is measured through the Body Mass Index of persons.

In Andhra Pradesh, Goa, Karnataka, Telangana, Kerala and Himachal Pradesh, nearly one-third of men and women (between 15-49 years of age) are overweight or obese.
Access to infrastructure
The section discusses indicators related to households' access to infrastructure. Indicators covered include:
Access to electricity.
Improved source of drinking water.
Improved sanitation facilities (e.g., flush system, ventilated pit, composting toilet).
Clean fuel for cooking (LPG/natural gas or biogas).
Key Findings:

The proportion of households with electricity and improved drinking water source has increased across all states.  
Households with an improved sanitation facility has also increased across all states.  
99% households in Kerala have an improved sanitation facility, while only 49% households have it in Bihar. 
Similarly, the proportion of households using clean fuel for cooking has also increased across nearly all states.  
Telangana has seen a nearly 25%-point increase in access to improved sanitation facility and clean cooking fuel as compared to NFHS-4.
Mobile Phones uses:

The proportion of women who have a mobile phone has increased across all states.
However, only about 50% women own and use a mobile phone in Andhra Pradesh, Bihar, Gujarat, and West Bengal.
The Survey also measured the proportion of men and women (15-49 years of age) who have ever used the internet.
Across all states, the proportion of men who have used the internet was higher than women, with the difference being higher than 25%-point in states such as Telangana, Gujarat, and Andhra Pradesh.
In Andhra Pradesh, Bihar, and Tripura, less than 25% women have used internet.
Women with Bank accounts:

The proportion of women who have a savings or bank account has increased across all the 17 states.
Bihar (51%-point) and Manipur (39%-point) have seen the highest increase in this regard.
Across all 17 states, close to 80% women now have a savings or bank account, except in Gujarat (70%) and Nagaland (64%).

However, the proportion of women who own a house or land (including joint ownership) has declined in 9 of the 17 states.

Tripura, Maharashtra and Assam have seen a large decline in women owning house/ land.
Gender related indicators
In this section, we look at indicators on:
Use of hygienic methods of protection during menstrual period among women between 15-24 years of age, and
Spousal violence among married women.
Key Findings:

The Survey measured the proportion of women (15-24 years) who are using hygienic methods of protection during their menstrual period.
This has increased across almost all states.
The largest increase was seen in Bihar and West Bengal (28%-point).
However, it still remains low in Bihar (59%), Assam and Gujarat (66%).
The proportion of married women (between 18-49 years of age) who have ever faced spousal violence has increased in 5 states.
In Karnataka, it has doubled, from 21% to 44%.
More than a third of the married women face spousal violence in Karnataka (44%), Bihar (40%), Manipur (40%), and Telangana (37%).
---